Happy St. Patrick's Day!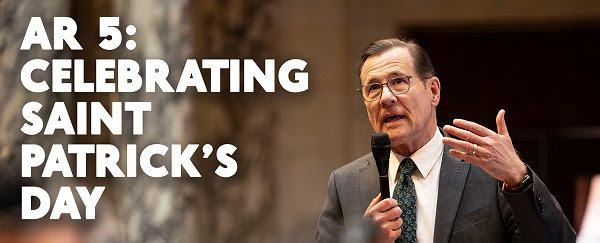 Happy St. Patrick's Day!  This week, Assembly Resolution 5, a resolution I authored that honors all people of Irish descent and celebrates St. Patrick's Day, was passed on the Assembly floor.
You can watch my remarks on the Assembly floor by clicking on the image above or clicking here.
Committee Meeting
This week the Assembly Committee on Colleges and Universities held a public hearing and heard testimony on two bills:
Assembly Bill 19 creates a grant program for spinal cord injury research.
Assembly Bill 49 extends current law legal exemptions for people with disabled parking plates or special identification cards to include parking spots on University of Wisconsin System campuses.  Currently, University of Wisconsin campuses don't honor the DOT-issued disability identifications for veterans and other disabled people and charge fines for parking in those spots on campuses.
Assembly Irish Caucus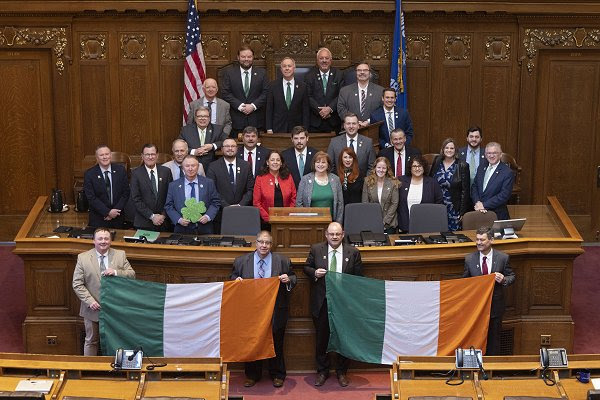 After Tuesday's floor session, the Assembly's Irish Caucus took a photo in honor of Irish-Americans and St. Patrick's Day.
Capitol Visits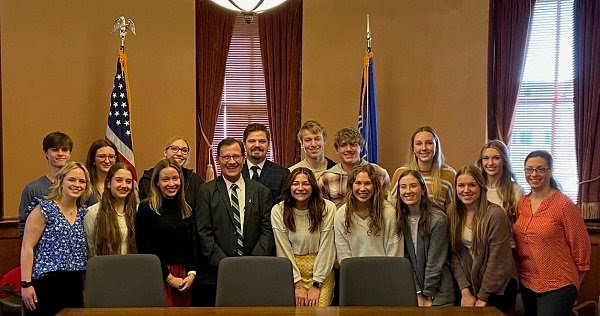 On Wednesday I had the pleasure of meeting with students from Hortonville High School.  Representative Nate Gustafson and Senator Rachel Cabral-Guevara also joined us.  I'd like to thank Superintendent Todd Timm for bringing the students in to talk with us and learn more about state government.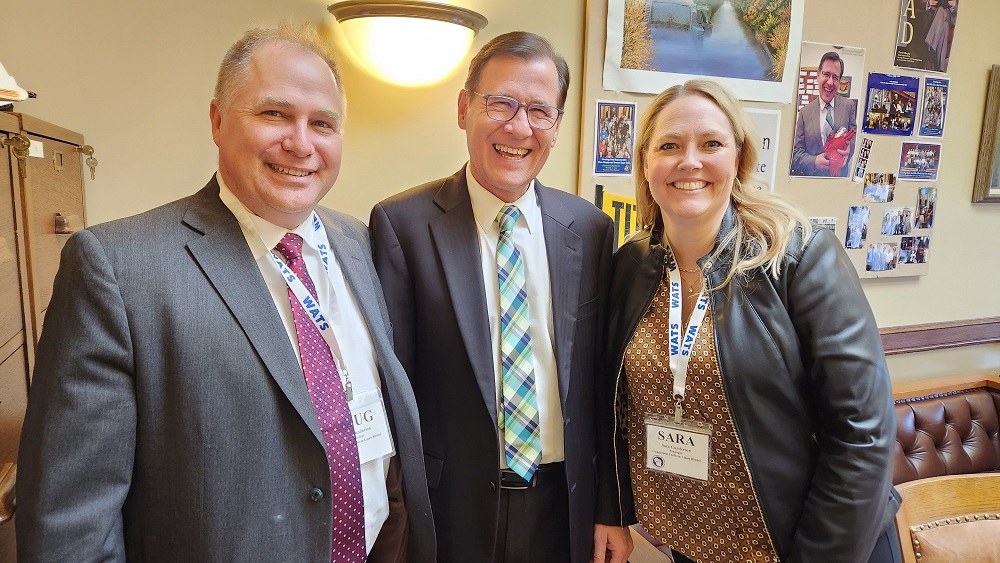 Constituent Sara Gunderson and her brother Doug of stopped by the office Thursday.  For 70 years Gunderson Cleaners has a successful Fox Valley business and employer.